If you forget your password to access your TDECU account, follow these simple steps!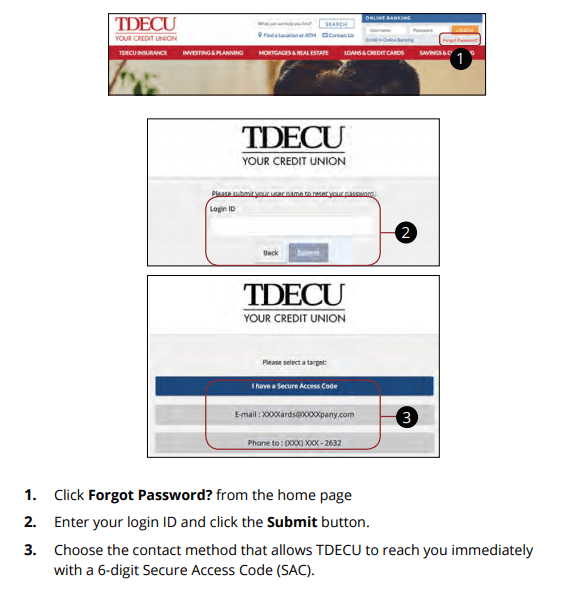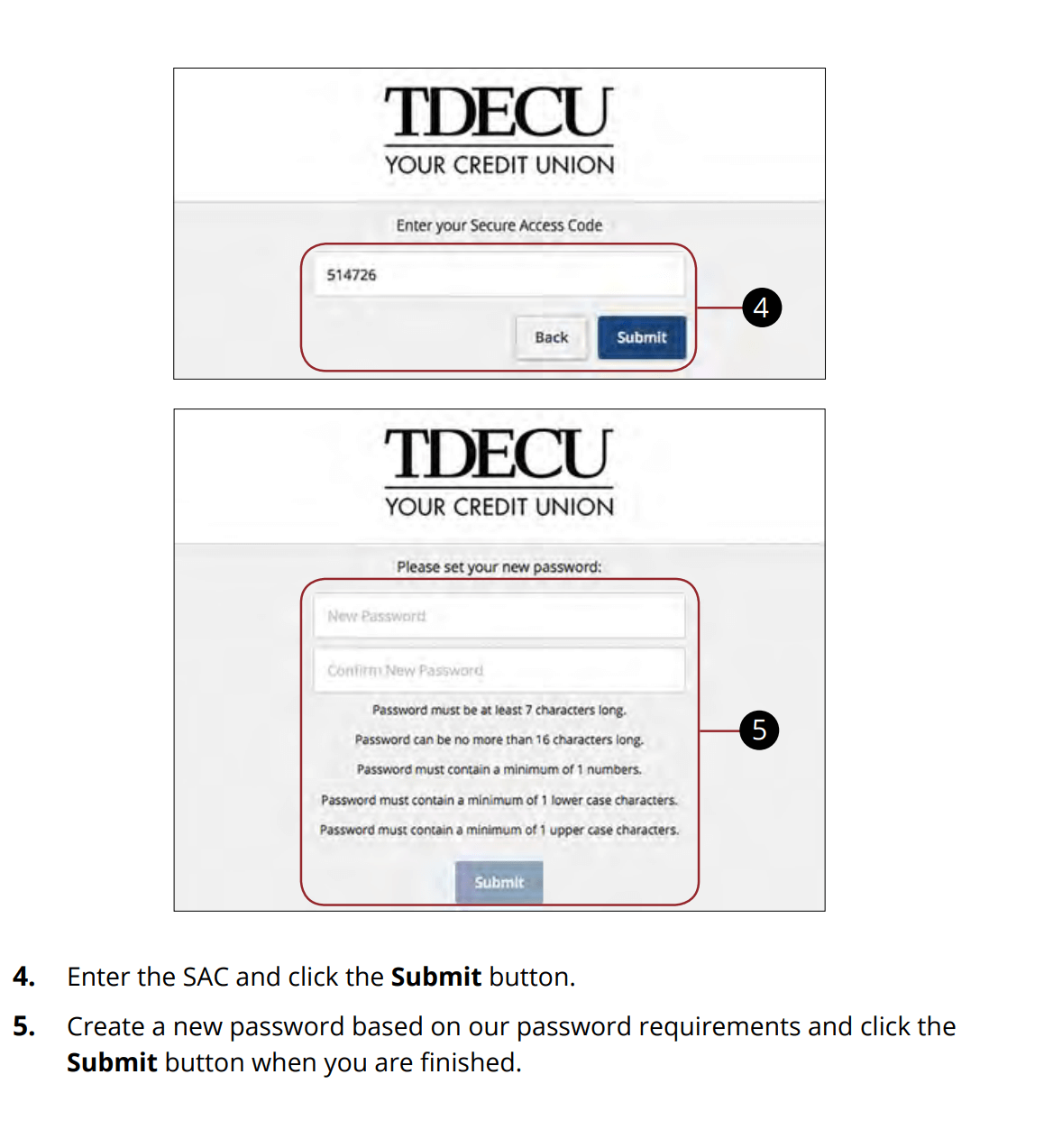 You can also watch a short video on resetting your password on TDECU.org.
Keep in mind, that if your account is locked, or you are using an unauthorized device, you may not be able to reset your password. Should you have any questions or issues, please don't hesitate to call us at 800-839-1154.