TDECU Personal Loans
Competitive interest rates
Easy online application 

process

Flexible payment options including setting automatic payments, timeline and pay dates, and your choice of payment account
You can use your cash for whatever you

want or need
Find the best personal loan for your needs
TDECU personal loans give you access to the cash you need, no matter the reason. From paying for an emergency expense, consolidating debt, to remodeling your home, TDECU has you covered. Plus, all our personal loans offer low, competitive interest rates and flexible payment options.
While some personal loans require collateral — something owned by the borrower, such as an auto, home, boat, etc., that's pledged as security for repayment of a loan and forfeited in the event of a default — TDECU also offers Members "unsecured" (collateral-free) personal loans based on creditworthiness.
TDECU Personal Loans feature these benefits:
Unsecured Personal Loans
We offer personal loan options that are unique to your needs — no collateral required.
Our signature personal loan provides cash in one lump sum at an interest rate lower than most banks. The TDECU Personal Loan is useful for things like emergency expenses, home repairs, and more.
Home Advantage
Personal Loan
While this personal loan is designed for homeowners, it can be used for anything, including debt consolidation, paying medical bills, or remodeling your home. Plus, if your mortgage is with TDECU, you will qualify for a 0.50% discount off your interest rate.
Cash $tash® Line of Credit
Be prepared for life's unplanned events with Cash $tash®, a revolving line of credit that lets you borrow up to your maximum credit limit as often as you like.
Looking for secured options?
Members who already have a Certificate of Deposit (CD) or Share Savings with TDECU are eligible for personal loans with even lower interest rates.
Certificate of Deposit (CD)
Secured Loan
A personal loan backed by your TDECU CD as collateral, which can be used as payment if the loan terms are not met.
Up to the CD maturity date
A personal loan backed by your TDECU savings account as collateral, which can be used as payment if the loan terms are not met.
2.00%

plus Share Savings rate
Personal Loan Calculators
Estimate your payment amount and payoff schedule
Our loan calculators are helpful to compare competitive rates and loan offers, or to estimate what your monthly payment will be. Whether you are trying to consolidate high-interest credit card debt, have excellent credit or bad credit, or simply need to find the best personal loan for you, the TDECU calculators can help you get started.
Our financial calculators are provided as a free service to our Members. The information supplied by these calculators is from various sources based on calculations we believe to be reliable (but are not guaranteed, explicit or implied) regarding their accuracy or applicability to your specific circumstances. All examples are hypothetical and are for illustrative purposes and are not intended to provide investment advice. TDECU does not accept any liability for loss or damage whatsoever, which may be attributable to the reliance on and use of the calculators. Use of any calculator constitutes acceptance of the terms of this agreement. TDECU recommends you find a qualified professional for advice with regard to your personal finance issues.
Personal Loan Suite Frequently Asked Questions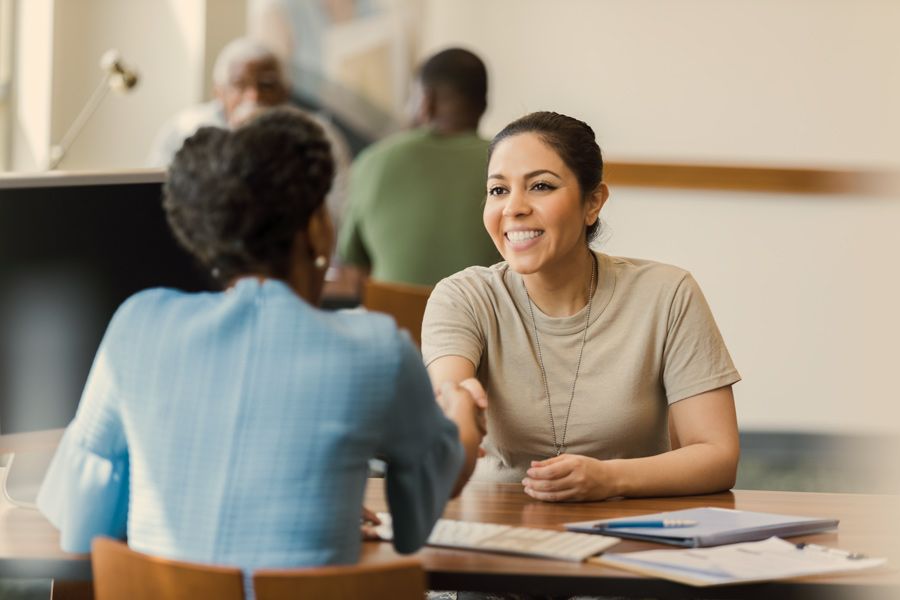 Ready to apply for a TDECU
Personal Loan?
Start your application today and cash in on a
better tomorrow!
1APR = Annual Percentage Rate. Rates, terms, and offer subject to change without notice. Credit approval and proof of income required. Other terms/conditions apply; contact TDECU for details.

Advertised rates include a 0.25% discount for a recurring direct deposit with an aggregate total of $250 or more per month to a TDECU savings or checking account. Home Advantage Loan rate also includes a 0.50% discount for having your mortgage with TDECU.

Terms of Repayment: A $4,000 TDECU Personal Loan with a 12-month term at 7.74% equals a $347.47 monthly payment; a $20,000 Home Advantage Loan with an 84-month term at 8.24% APR equals a $314.12 monthly payment; a Cash $tash LOC balance of $1,000 or less equals a $20 monthly payment; a Cash $tash LOC balance of more than $1,000 equals a monthly payment of 2% of the current balance.