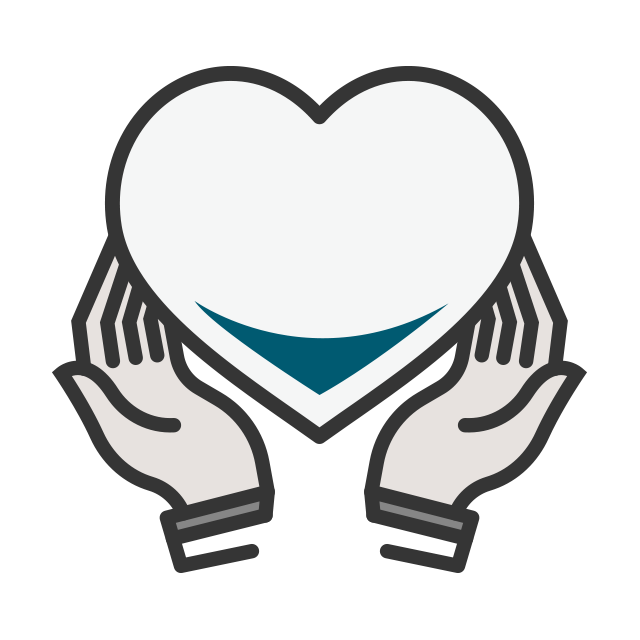 TDECU Cares
TDECU supports initiatives that help our local communities thrive. We achieve this through a focus on education, health, and economic development — all of which form the TDECU Community Engagement platform. Our hope is that our Members and employees are proud to call TDECU their credit union because of our community outreach.
How we started — Lake Jackson roots
with a Texas reach
TDECU formed in 1955 when a group of Dow employees came together to provide financial help for the hourly worker. That mission of people helping people continues today.
Over the last 65 years, we have grown to meet the needs of the communities we serve, and to bring TDECU's passion for service and great value in products to new financially underserved areas. Our first merger took us west to the Crossroads market in the Victoria area, where we have made many new friends and Members, and have become an integral part of the community. In the East market, where we began, we opened our field of membership to serve all Brazoria County residents. We now have 6 Member Centers in the county including a unique student-run Member Center in Columbia High School.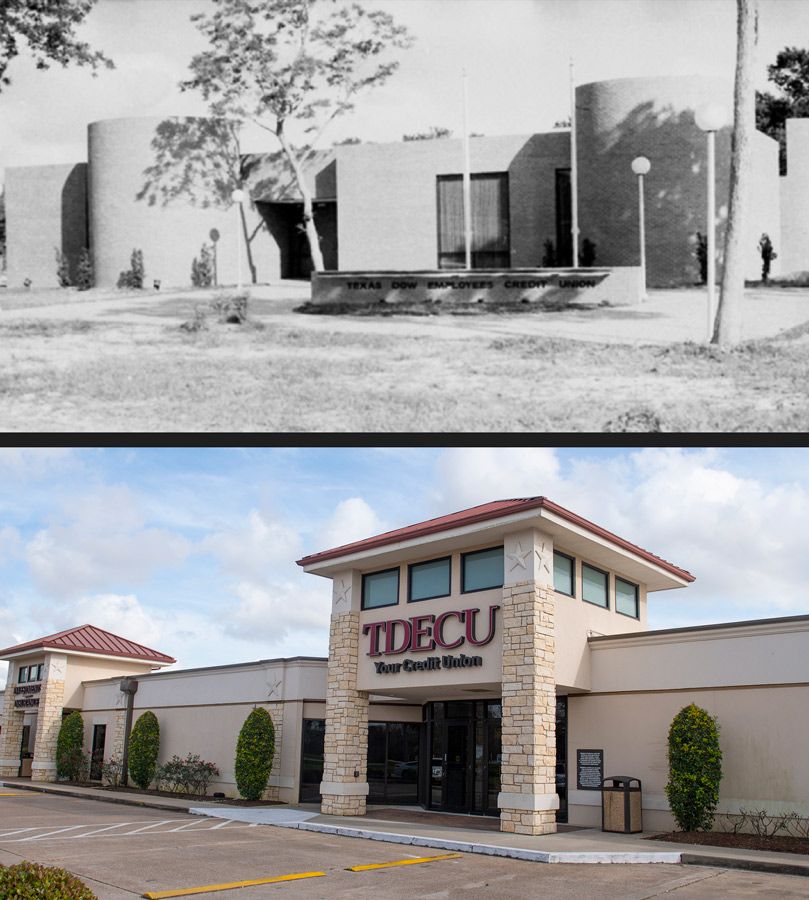 Where we are today
Since 2009, we have opened 15 Member Centers in Houston through three mergers with credit unions that shared our passion for service. The acquisition of 8 Whitney Bank locations in 2014 doubled our presence in the Houston area. Today, TDECU has 38 service locations, including 34 Member Centers.
The original $35 loan made in 1955 has turned into over $4.7 billion in assets today that continue to improve the lives of more than 372,000 Members by helping them achieve their financial dreams.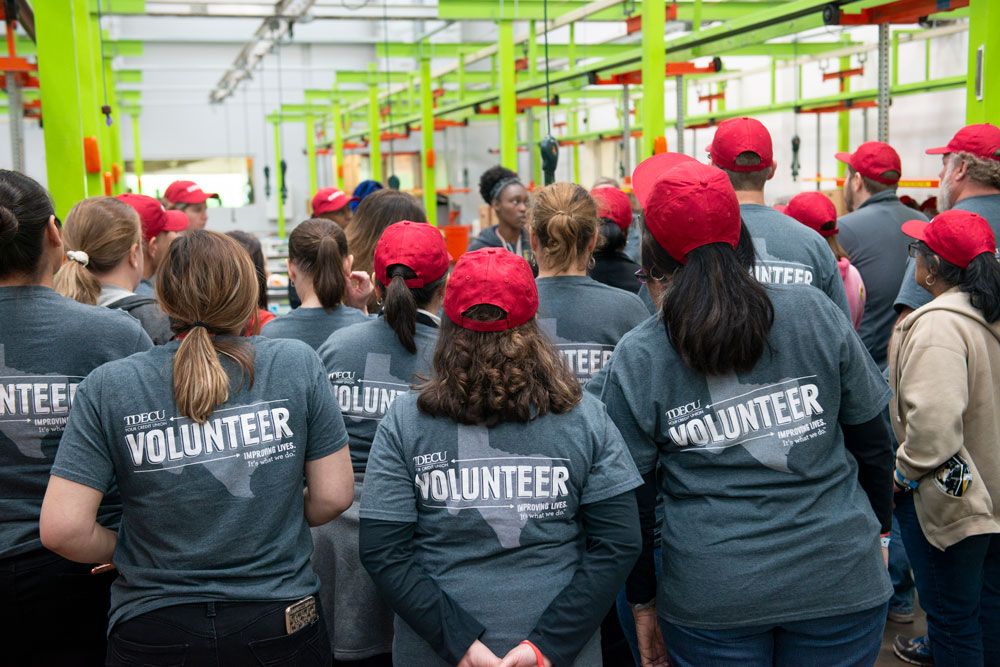 Our values are REAL
As we continue to grow, our commitment to service never wavers. In 2004, a group of TDECU employees developed a new set of service standards called REAL. The passion to go above and beyond for our Members and our REAL values extend throughout our internal culture and into the communities we serve. Through the financial turmoil of 2008 and 2009, and the COVID-19 pandemic, TDECU's commitment to service held strong. We continued to provide free checking that pays interest and maintained our low or no-fee product offerings because we refuse to leave our Members' sides.