Want to request support?
To request a donation or sponsorship for an event, please review our Giving Guidelines. If you meet our qualifications, please complete our form.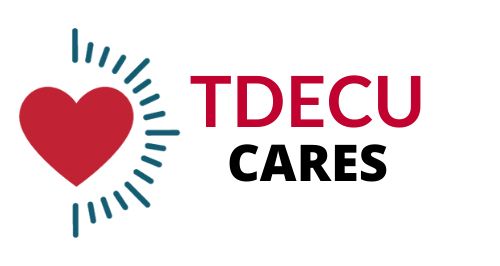 We are here for our communities
TDECU is driven by a mission of people helping people. Credit unions were created so Members could invest their savings together, lend to one another, and own a part in the organization — a true definition of people helping people. TDECU Cares is a united employee-wide effort committed to giving back. We have dedicated over 1,907 volunteer hours — at a value of over $54,000 — to encourage health and wellness, support education, and provide community enrichment. We are committed to improving lives and we strive to make a difference every day.
In 2021, the TDECU Cares program donated over $380,000 to the community by providing meals, hosting blood drives, lending a hand after storms, supporting our local schools and universities, giving scholarships, and revitalizing our neighborhoods. Together, we can make a difference.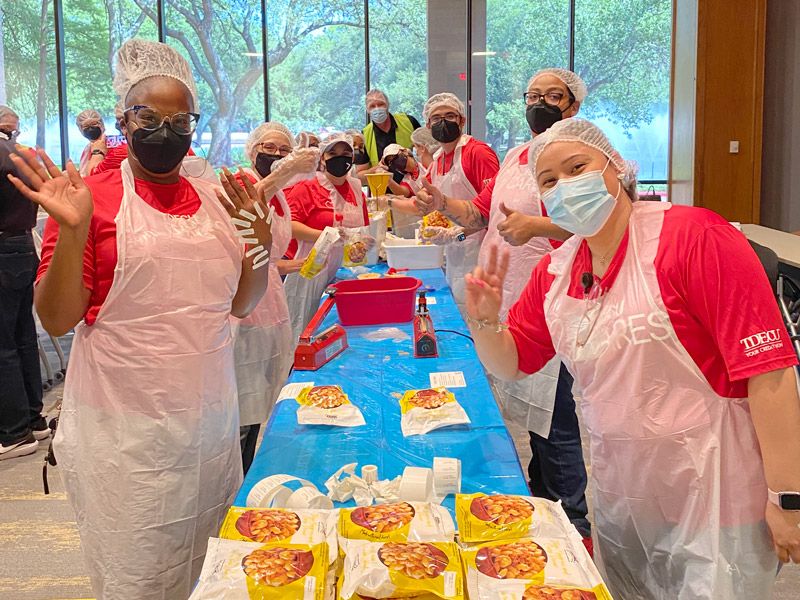 Volunteering, community support, and service highlights
Some of our most recent contributions and volunteer hours include:
Houston Food Bank
Boys & Girls Clubs of Greater Houston
Junior Achievement
Lunches of Love
Brazoria County Dream Center
Community Involvement Support
TDECU collaborates with a wide range of area nonprofits who work within our funding priorities of education, health and well-being, and community enrichment initiatives. To request a donation or sponsorship for your event, please review our guidelines and if you meet our qualifications, complete the form.
TDECU Community Partners
With our team of volunteers and financial support, TDECU is always seeking to build relationships with community partners who align with our areas of focus which include education, community enrichment, and health. Our goal is to create meaningful connections and drive real change in our community. Please review our Community Partners page to learn more.