TDECU Community Partner
Funding Tiers and Guidelines
Learn about our funding levels and agreements with our partners
Interested in becoming a TDECU Community Partner?
If you are interested in speaking with our Community Development team, please review our guidelines and complete the Contact Us form. We look forward to visiting with you.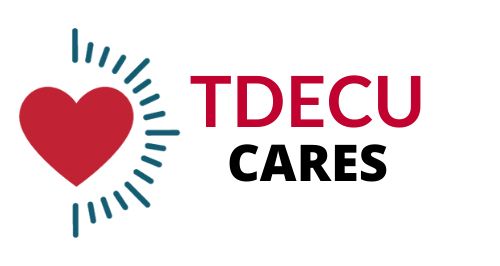 Together, we drive change that matters
With our team of volunteers focus areas, which include education, community enrichment, and health. Together, we can create meaningful connections to drive real change in our community. Partnerships are essential to promote wellbeing, boost education, and build up the communities where we live, work, and play.
The key focus areas of TDECU Cares include:
Education
Financial education
STREAM education (science, technology, reading and writing, engineering,

arts, and math)

Student Member scholarships
Community Enrichment
Life skills development for youth
Community revitalization
Workforce development
Health & Well-Being
Wellness and prevention
Meal services
Emergency services
TDECU Funding Tiers
These are the tiers and list of requirements to receive funding from TDECU.
$15,000+: Level 1
Publish a press release highlighting your organization's partnership with TDECU
Feature TDECU as a sponsor on your website (where applicable)
Provide TDECU with potential opportunities for program

naming rights

Commit to offering TDECU employees premier opportunities for engagement/volunteering
Recognize TDECU on your social media platforms per our

branding guide

Grant TDECU access to sponsored programs and related parties to feature on our media platforms (contingent upon the organization's privacy policy)
Deliver annual success metrics and program-related photos by December 31st
Provide a copy of your annual report from the previous year
$7,500-$14,999: Level 2
Commit to offering TDECU employees opportunities to volunteer
Recognize TDECU on your social media platforms per our

branding guide

Grant TDECU access to sponsored programs and related parties to feature on our media platforms (contingent upon the organization's privacy policy)
Deliver annual success metrics and program-related photos by December 31st
Provide a copy of your annual report from the previous year
$0-$7,499: Level 3
Commit to offering TDECU employees an opportunity to volunteer
Recognize TDECU on your social media platforms per our

branding guide

Deliver annual success metrics and program-related photos by December 31st