Looking for a business loan?
If you know the amount you need, consider one of our business loans:
Terms up to 24 years
Amounts ranging from $20,000 - $20,000,000
Competitive interest rates
Access to cash when you need it most
A business line of credit allows you to adapt or change as you grow, experience challenges, or even find new opportunities. Quick and easy access to cash is an ideal solution in times of unexpected cash flow concerns or any business expense that may arise. With a secured, accessible credit line, you have what you need to pay creditors, employees and keep your doors open, regardless of your cash position, whether or not your business bank account is in the red.
Any entrepreneur will tell you that keeping your company moving and growing is all about cash flow. As a member-owned credit union, TDECU offers business owners like you the credit line choices and flexible financing options you would expect from a large bank, along with the quality service and personal attention you deserve.
TDECU Business Line of Credit benefits include:
How does a Business Line of Credit work?
Business Line of Credit = Total Flexibility
A business line of credit works somewhat like a credit card.
It allows you to borrow up to a certain amount of money and will only charge you interest on the amount of money you use. You decide how to use the available funds in your Business Line of Credit, including:
Accessing cash quickly and easily for any business need
Purchasing inventory or materials for your business
Delivering working capital
Taking care of seasonal business fluctuations
If you are a small business owner, be sure you have a business line of credit at your disposal. It will prove very important when covering cash flow issues, unexpected business opportunities, and when it comes time to expand.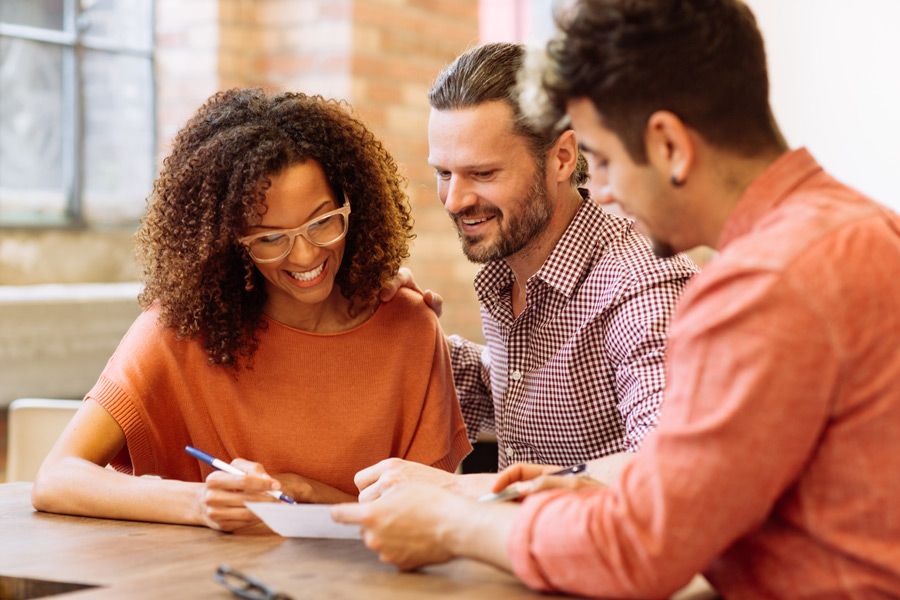 Ready to get started?
You can reach us online, in person, or over the phone.
1APR = Annual Percentage Rate.
2Rate, term, and maximum limit based upon collateral and credit qualification.
Rates, terms, and conditions subject to change. Credit subject to approval. Other rates are available.