Let TDECU know when you travel
Sometimes, these calculations can flag transactions that are legitimate. This occurs more often when you travel. However, there are steps you can take to avoid blocked transactions while keeping your accounts secure.  
Most of us share our exciting travel plans on social media, so why not take a moment to share your travel plans with TDECU to avoid the hassle of a denied transaction! We need two pieces of information:
Your travel destination
The dates you will be there
TDECU will place notes on your debit or credit card so your transactions will not be interrupted during your trip. You can message us in Online/Mobile Banking or call the number on the back of your card to set up your travel notification for your TDECU credit card or debit card.
Message us in Online or Mobile Banking
Log in to Online Banking or open the TDECU Mobile Banking app.
Select Secure Messages from the menu.
Select New Conversation.
Select Travel Notes in the dropdown menu.
Enter your subject line and message. Be sure to include your travel destination and the dates of your trip.
Select send.
You're done! Member Care will confirm by messaging you back within one business day.
Alternatively, you can call the number on the back of your card to inform us of your travel.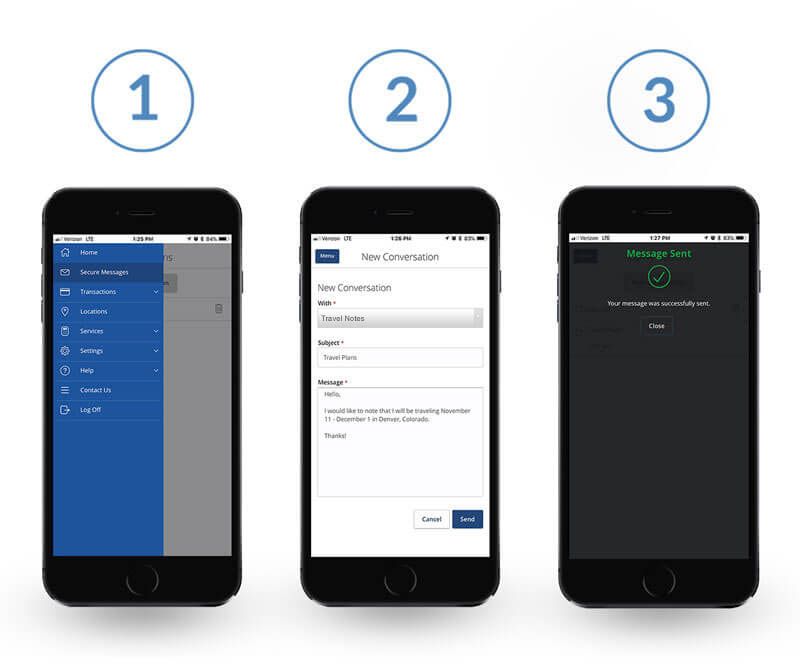 Enjoy your trip
It's that easy to add travel notes to your debit or credit card accounts! Now you can rest easy knowing you can use your cards as needed when you travel.