At TDECU, one of our ongoing goals is to make it easier for our Members to do business with us. We know that our website serves as a digital Member Center, and we want to make sure you receive the same excellent service you would if you walked into any one of our 35 locations.
We spent much of last fall collecting feedback on the website and learning how we can continue to make it better. The outcome? We knew we had some work to do.
From the feedback we received, we designed a better way to search TDECU.org. On May 11, 2021, we will release the following improvements:
A refreshed and improved site search, making it easier to find the products and services on TDECU.org.
An updated map that includes the ability to search our locations and ATMs by the services they offer such as deposit-taking ATMs and drive-thrus.
Easier access to all the Frequently Asked Questions (FAQs) currently on TDECU.org.
See an example of the desktop results below: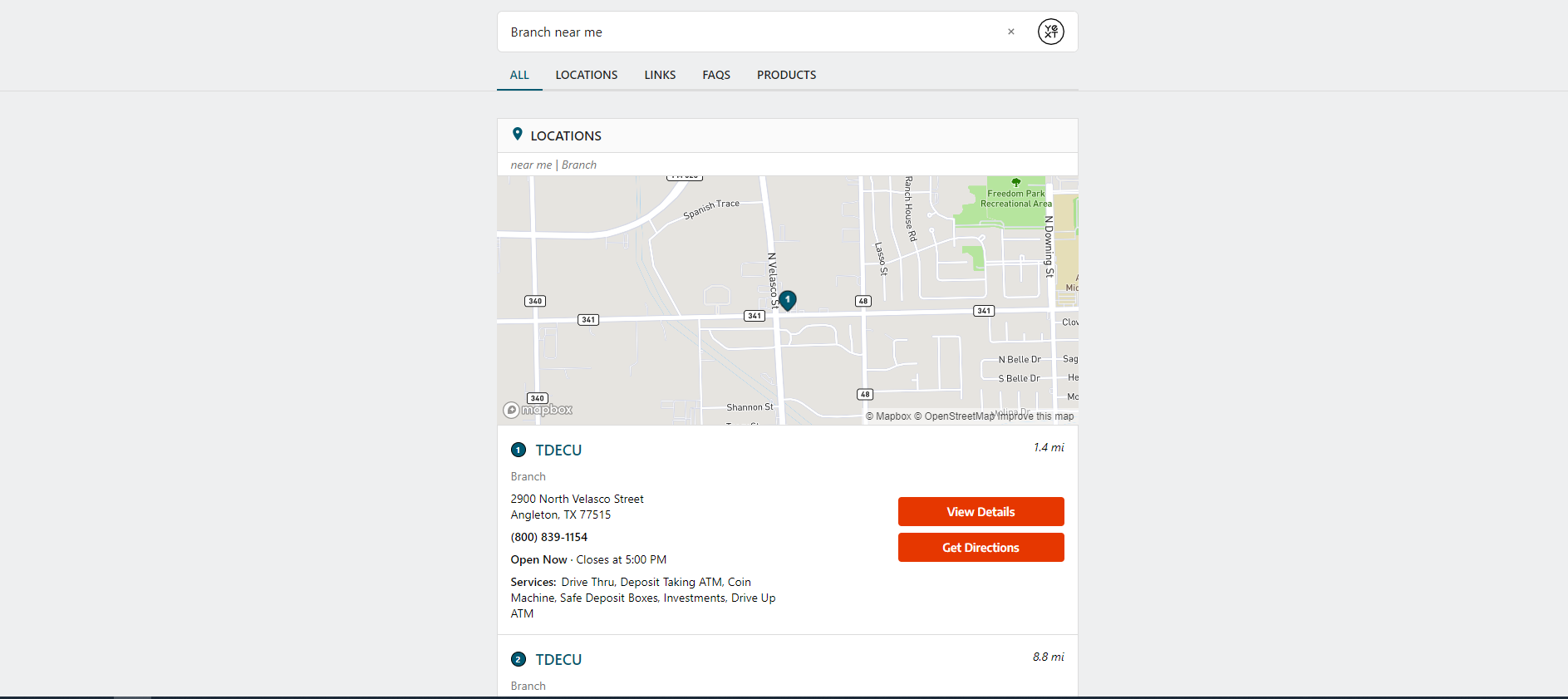 Also, if you ever feel off guard by changes made to TDECU.org, you can always close your browser window, open a new window and check the website address to make sure you are on the right site. In the new window, just click on your browser's search field, type https://www.tdecu.org/ and confirm you are on the correct site.
Check out the new mobile look below: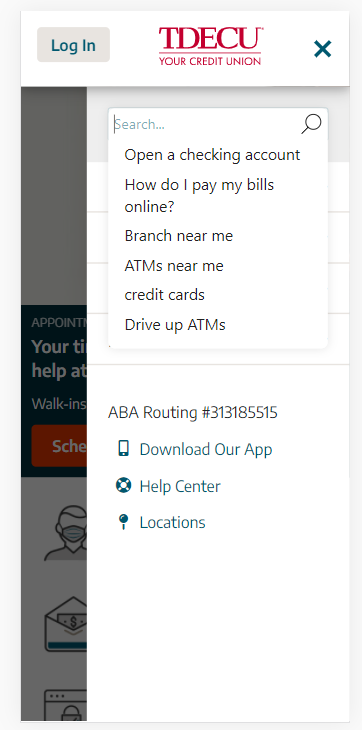 Check out an example of the mobile results below: