Looking for savings options for children under 13 years old?
A Kids Club account from TDECU may be the answer! Our Kids Club account is a youth savings account designed for kids ages 4 to 12. Opening the account is simple, membership is free, and parents can easily transfer funds into their child's account through TDECU Digital Banking.
Get started on developing solid financial habits
How you handle your finances can have a major impact on your life. But, if you are under 18 years old, you have a huge advantage – your age! By saving at a young age and learning smart money habits, you are taking a giant step toward financial independence.
At TDECU, we want to help you take that step forward. When you open a Teen Checking account, you gain access to a wide range of financial products and services, including:
TDECU Teen Checking and Saving Accounts feature these benefits:
0.02%
APY1 Checking Account
0.10%
APY1 Savings Account
Help build future success by fostering strong
financial habits now
Designed for teens between the ages of 13 and 17, a Teen Checking account teaches valuable skills, such as saving, budgeting, and money management.
Get started with
only $1.00
Low minimum deposits to open your own
savings account ($5) or checking account ($1)
Receive the right TDECU card for your teen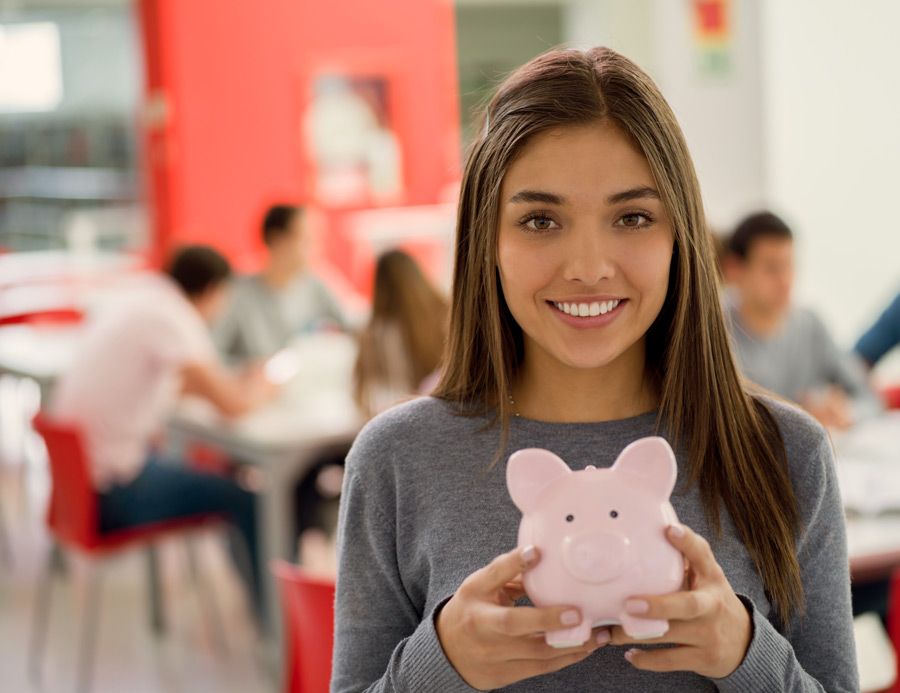 Ready to open a Teen Checking account?
Please visit us in-person to get started!
1 Annual Percentage Yield

2 Not valid on auto-renewing CDs. Minimum amount to open is $100. Other restrictions may apply. A penalty will be imposed for CD withdrawals made before maturity. Refer to TDECU's Member Handbook and Truth in Savings brochures for additional terms and conditions.
3 TDECU ATM Card is available to Members ages 13 and older. TDECU Visa® Debit Card is available to Members ages 13 and older.