Save time and skip a trip to a Member Center
Believe it or not, paper checks are still a part of everyday banking. Whether you receive the highly regarded birthday check from your grandparents, or a printed paycheck from your work, a paper check may pop up from time to time. Fortunately, with mobile check deposit, you can deposit your paper check without making a trip to your local Member Center.
Get started with mobile check deposit today!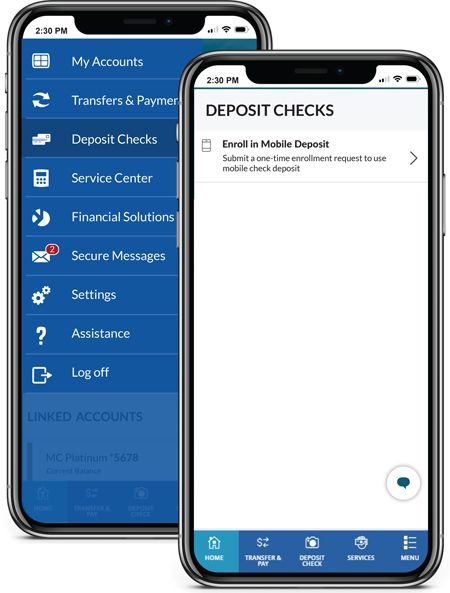 Part 1 - Enroll
Download the TDECU Digital Banking app to your smartphone or tablet.
Log in to your account.
Tap on Menu.
Tap on Deposit Checks.
Tap on Enroll in Mobile Deposit.
Review and agree to our terms and conditions.
We review and process enrollment requests within two business days. Keep an eye on your secure message inbox for updates!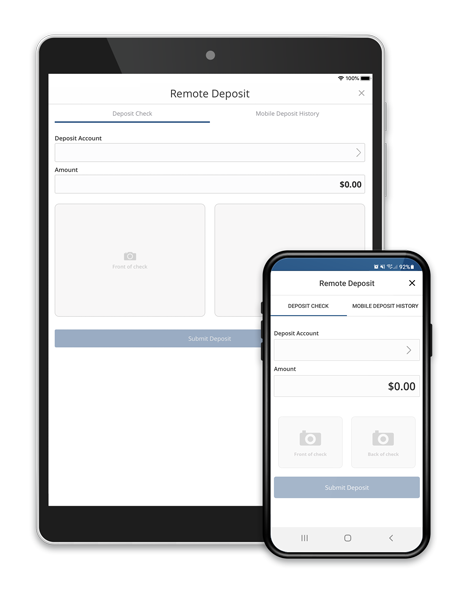 Part 2 - Deposit your check
Tap on Deposit Checks.
Tap on Make a Deposit.
Select your deposit account and enter the check amount.
Endorse your check.
Capture a photo of the front and back of your check.
Submit!
Important Information about Mobile Check Deposit
Below are a few points to keep in mind when using mobile check deposit. If you have questions about your experience, please send us a secure message via the TDECU Digital Banking app or call us at
(800) 839‑1154.
We have deposit limits
For your protection, we have limits on the dollar amount and the number of deposits that can be made within a set period. If you attempt to initiate a deposit that exceeds our limits, we may reject your deposit.
We may place a hold on mobile‑deposited funds
Just like a regular check, mobile‑deposited funds may be held, meaning they will not be available immediately. Please review our terms and conditions for more information.
Take quality check photos
Blurry or cut-off images may result in your deposit being rejected. To improve the quality of your photos, place your check on a dark background and position your check so it appears within the photo boundaries.
Properly endorse your check
Before you snap a picture of your check, make sure to complete the following: (1) sign the back of the check, (2) check the mobile deposit box located under the signature line, and (3) write "For TDECU Mobile Deposit Only" below your signature.
Hold on to your paper check
Please keep your paper check for at least 90 days in case any issues arise around your deposit.
We may return a deposit even after sending confirmation
If the person who issued your check does not have enough money in their account, we will return the check – even if you already received an email confirming we received the check.