Other mortgage payment considerations
A higher down payment on a home can substantially lower your monthly payments and result in a lower interest rate on the loan.
Your monthly mortgage amount goes toward several different items: the Principal and Interest (P&I), Property Taxes, Private Mortgage Insurance (PMI), and

hazard insurance.

In most cases, a 30-year fixed mortgage will have a lower monthly payment amount but at a higher interest rate than a 15-year fixed, which allows you to pay off your home faster and with less interest.
Buying a new home is exciting but can also be confusing if you are new to home loans and mortgage financing. If you are considering purchasing a new home, you are probably wondering how much you will pay monthly for your mortgage. Calculating mortgage payments makes it easy to predict your payment amount based on your projected down payment amount and interest rate. The calculator interest rate is based on the current average. Your actual mortgage rate will be based on individual factors, such as your credit score and the amount of your down payment.


How is a mortgage payment calculated?
To calculate a mortgage, lenders look at the total cost, the down payment amount, the loan type (i.e., 15- or 30-year fixed), and the interest rate. Property taxes, insurance, and HOA dues may also be included in the calculation. 
There are different types of loans; each will make a difference in determining your monthly payment. Our mortgage calculator will help you compare and estimate the costs of each type of mortgage, including a 30-year fixed rate, a 15-year fixed rate, and a 5/1 ARM.
Ready to see how much your mortgage payment would be?
Calculate your potential mortgage monthly payment with the TDECU Mortgage 
Payment calculator.
Mortgage Payment Calculator Key Factors:
Annual Property Taxes

Property taxes are locally assessed taxes. Your county appraisal district appraises property located in your county, while local taxing units set tax rates and collect property taxes based on those values. For example, your tax rate is 2.03%. So, a $250,000 home would have annual property taxes of just over $5,000. Have questions about your annual property taxes? Your real estate agent may be able 

to help you.

Mortgage Type

The two main types of mortgages, ARM and Fixed-Rate, have some differences. Fixed-Rate mortgages have an interest rate that is fixed throughout the term of the loan. An ARM (Adjustable-Rate Mortgage) typically has an interest rate that periodically changes, usually on an annual basis.

Origination and Discount Points

Origination points are fees some lenders may charge for evaluating and processing a mortgage. Discount points usually translate to a lower mortgage interest rate, and one point generally equals 1% of the mortgage.

Private Mortgage Insurance (PMI)

Mortgage insurance is provided by a private mortgage insurance company to protect lenders against loss if a borrower defaults. Most lenders generally require PMI for a loan with a loan-to-value (LTV) ratio in excess of 80%.

Property Value

The value of your property. This is usually determined by your local appraisal district. Your loan advisor or realtor can assist you in determining your property value.

Years to Sell or Refinance

Do you want to understand the interest implication of selling early or refinancing? The interest paid will be shown as well as the percentage of interest vs. the principal per month when the "Show Amortization Schedule" button is selected.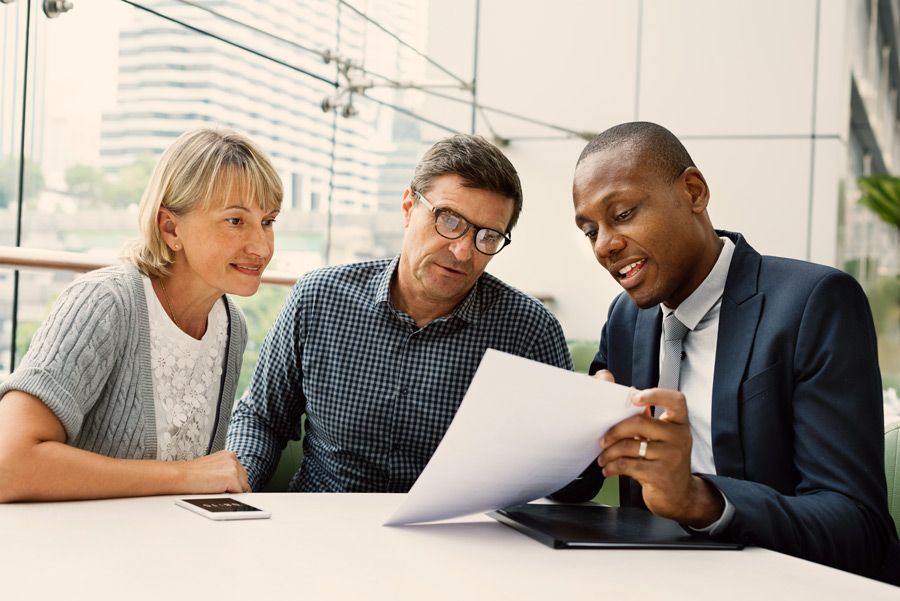 Our financial calculators are provided as a free service to our Members. The information these calculators supply is from various sources based on calculations we believe to be reliable (but are not guaranteed, explicit, or implied) regarding their accuracy or applicability to your specific circumstances. All examples are hypothetical and illustrative and do not intend to provide investment advice. TDECU does not accept any liability for loss or damage whatsoever, which may be attributable to the reliance on and use of the calculators. Use of any calculator constitutes acceptance of the terms of this agreement. TDECU recommends finding a qualified professional for advice about your personal finance issues.