Use this calculator to see how long it will take to pay off your balance. Enter your outstanding credit card balance, monthly charges, monthly payments, interest rate, and desired number of months to pay off your balance.1
Plan to resolve your debt and take your freedom back
A
credit card
can be a useful tool for building your credit score and a positive credit history if you are diligent about keeping up with monthly payments and staying on top of your current balance. Credit cards can also come in handy during emergencies or when unplanned
expenses arise.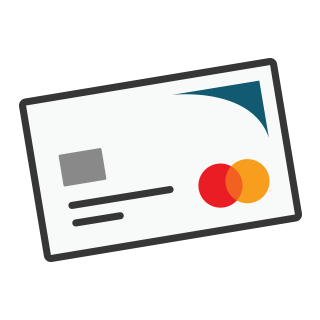 What do I need to consider when choosing a credit card?
There are many credit card companies out there and they all offer different perks, such as cash back credit cards or cards that offer travel incentives. It is important to pay close attention to the annual percentage rate and any applicable annual fees that will be charged by the credit card issuer. All of these factors make a difference on what your actual monthly payment amount will be, as well as how long it will take you to pay off your total balance. Not staying on top of these fees can lead to credit card debt that is hard to manage.2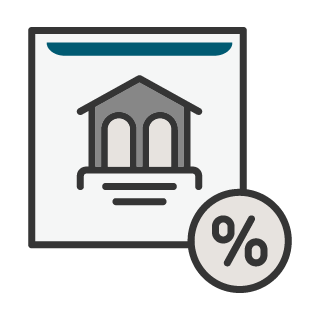 How are credit card interest rates determined?
Credit card interest rates are based on your application and credit history.  Generally, the higher your credit score, the lower your interest rate might be.  Look for credit cards with lower interest rates so that you do not get overwhelmed by interest charges. Focus instead on debt payoff and you will be on your way to building excellent credit.
1Our financial calculators are provided as a free service to our Members. The information these calculators supply is from various sources based on calculations we believe to be reliable (but are not guaranteed, explicit, or implied) regarding their accuracy or applicability to your specific circumstances. All examples are hypothetical and illustrative and do not intend to provide investment advice. TDECU does not accept any liability for loss or damage whatsoever, which may be attributable to the reliance on and use of the calculators. Use of any calculator constitutes acceptance of the terms of this agreement. TDECU recommends finding a qualified professional for advice about your personal finance issues.
2One of the benefits of transferring an existing balance to a TDECU credit card is our 0% APR introductory offer for 12 months if the balance transfer is applied for within 30 days of account opening.  After the introductory offer term, you will have to pay interest on the remaining balance. Read your card's terms and conditions carefully to understand the change to your APR after the 12-month period. Members that apply for a new TDECU credit card will be granted the APR disclosed at the time of credit card account approval for future purchases. Rewards and/or rebates are not eligible with this offer. Payments made to your account will be applied first to any finance charges/interest and other fees due and then to the unpaid principal balance with the highest APRs. Balance transfers cannot be used for paying on existing TDECU credit card or loan balances.