Want to know when a check arrives? Set an alert!
Here is how to create a Digital Banking alert to let you know when a check arrives.
→
2
Select Settings, then Alerts
→
3
Select New Alert, then History Alerts
Did you know you can set up customizable alerts for almost any activity?
Receive a text, call, secure message or email when important events occur in your accounts.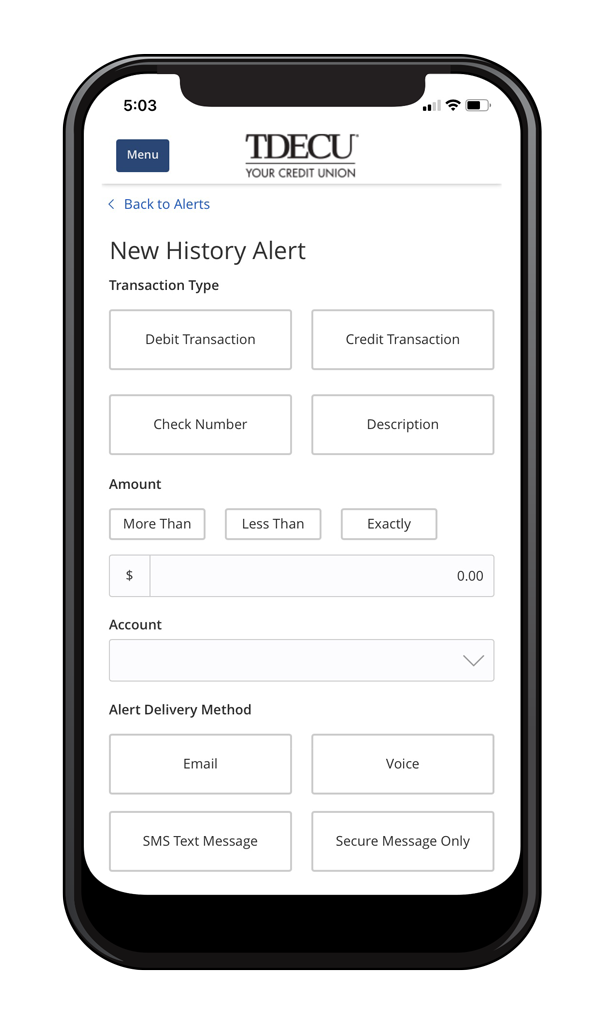 Stay informed with Digital Banking Alerts
Balance alerts can keep you from overdrawing your account, saving you from spending beyond your means.
You'll know when deposits and credits are posted to your account, making budgeting easier.
Alerts reduce the impact of fraud and identity theft by letting you know as soon as transactions occur.