What makes TDECU different?
With a commitment to serving you, we work to understand your unique needs and have a variety of solutions available to provide you with the right access to loans, cash, and industry expertise. We also have more business lending capabilities and offerings than even the largest local banks.
Thinking bigger? We are here to help.
Whether you are buying, building, or remodeling, we have the expertise and solutions to help your business grow. TDECU is here for you with local industry experience to get you where you want to be with competitive rates and terms, and the desire to help your business succeed. 
We understand your business is your second home and sometimes it may feel like your first, so we want to give you time to focus on what is most important - running your business. We will help structure a loan to meet your needs with personalized service and options.
Proven. Trusted. Reliable. Together, we will get the job done.
TDECU Commercial Real Estate Loan benefits include:
Commercial Real Estate Options
Investment Properties
Investing in commercial real estate involves the purchase or development of a property designed to house your commercial tenants. This is great because it provides appreciation over a longer period of time when compared to other properties.
APR1 starting at 7.55% to 10.49%2
Loan Amount: $150,000 to $10,000,000
Term up to 25 years
Owner-Occupied Real Estate3
Owner-occupied commercial real estate provides you ownership of the building or space you occupy for commercial and operating purposes. The benefits include tax advantages, cost stabilization over variable rental costs, and adding commercial real estate equity to your bottom line.
APR1 starting at 7.55% to 10.49%2
Loan Amount: $150,000 to $10,000,000
Term up to 30 years
Land Development
For purchase of land intended for future vertical construction of a commercial, residential, or mixed-use development (no utility or infrastructure development).
APR1 starting at 7.55% to 10.49%2
Loan Amount: $150,000 to $5,000,000
Term up to 5 years
Remodel or Renovation
If you need to make your current space new again or you are purchasing a property that needs some work or could function better for you with some changes, a commercial real estate loan could provide just the right fit.
APR1 starting at 7.55% to 10.49%2
Loan Amount: $150,000 to $10,000,000
Term up to 25 years
Things to consider when it's time to make your move
Your TDECU team is comprised of the best financial experts in the area, who work hard to understand your business goals and needs for growth today and in the future. With a variety of financial products, excellent service, and local roots – we are your one-stop financial partner. Here are some tips to get you on the right path when considering a loan:
Determine your budget and the amount you will need to finance
Have a solid business plan in place
Discuss loan options and a variety of terms and rates with your lender
Have your financial documents in order to get the best rate and quickest approval
Consult with experts to understand the amount of financial support you will need to build and design what you really need
Choose a quality builder or company with a good reputation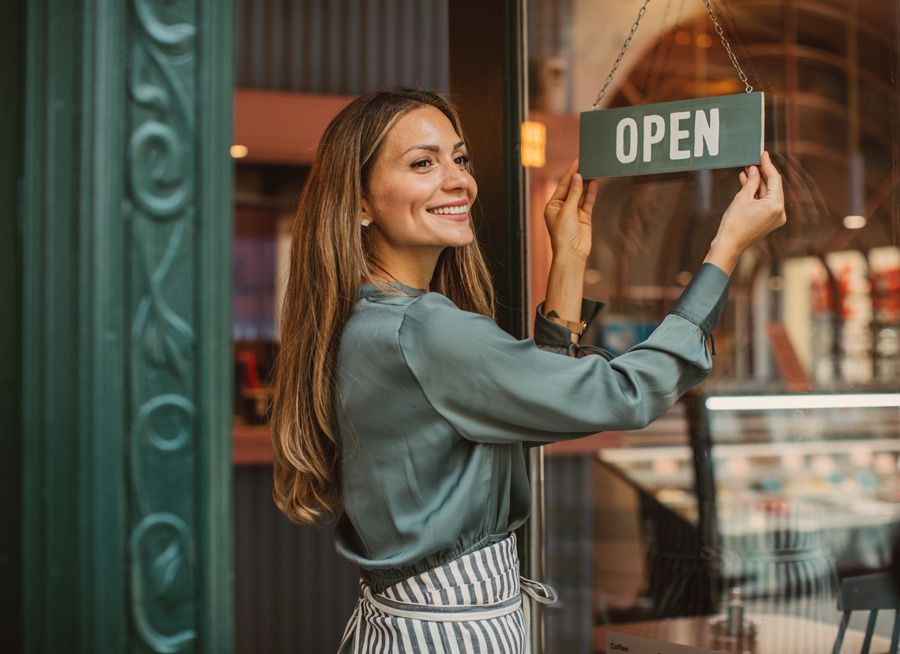 Ready to get started?
You can reach us online, in person, or over the phone.
1 APR = Annual Percentage Rate.
2 Rate dependent on fixed or floating rate option, property type, and credit qualification.
3Offer applies to a 5-year fixed rate loan with payments calculated over 30 years. A balloon payment may apply at the end of the loan term. To receive this offer, loans must be new money financed with TDECU, and approval of loan requires opening and maintaining a TDECU Business Checking with payments being automatically drafted from that account, issuance of a TDECU Business MasterCard, and applicant open to allow TDECU Insurance Agency, LLC* to provide insurance quote for the collateral. Terms based on credit parameters and qualification criteria for TDECU's Owner Occupied loan program, where TDECU holds a first lien position. Program Terms are subject to change or withdrawal at any time and without notice. Nothing herein is or should be interpreted as a commitment or offer to lend. Loan is secured by the real estate you are financing. Ask us about additional rates and margins that may apply. All loans are subject to credit and property approval. Other restrictions, limitations and fees may apply. Property must be located within TDECU's designated areas in Texas; speak to a loan officer for details.
*Insurance products are not deposits, not NCUA insured, and not guaranteed by TDECU insurance Agency, LLC or TDECU.