What makes TDECU different?
Competitive rates for your commercial construction project
Industry experienced lending team
Local decisioning and funding
Take your business to the next level
From concepts to completion, your business is always personal to us. If you are ready for a commercial construction loan, it is a great sign that your business is on the right track and doing well. Now you are ready to expand. Whether you need renovations, new construction, a land purchase, or an expansion to your current facility, a construction loan can be different than other business loans. Good news! Your TDECU Business Services team is here for you with the expertise needed to get you on the right path.
If it is time to consider taking out a commercial construction loan, make sure you have the right partners in place and that your foundation will stand the test of time. We create relationships to last and we will stand with you throughout the process. At TDECU, we fund your dreams and work hard to make our communities stronger.
TDECU Commercial Construction Loans feature these benefits:
Construction Loan Options
So, what types of commercial construction loans are available?
We offer traditional construction to permanent loans, with one-time closing to fund a construction project. We also offer Small Business Administration (SBA) loans as an option for commercial construction loans because they sometimes require smaller down payments, offer competitive interest rates, and do not require a balloon payment. Your commercial loan officer will discuss both options and provide the information you need to make the proper decision for your business needs.
SBA CDC/504 loan
Loans to finance projects up to $20 million
Terms from 10 to 25 years
Interest-based on U.S. Treasury rates
Down payments from 10% and 30%, and collateral is usually required
SBA 7a) loan
Available for construction of commercial real estate or the purchase of it
Offers loans up to $5 million
Terms up to 25 years
Interest rates are based upon the current WSJ Prime rate

plus a spread

Down payment from 10% and 20%
Traditional commercial construction loans
Fixed or variable interest rates available
Terms over 25 years
Down payments start at 15%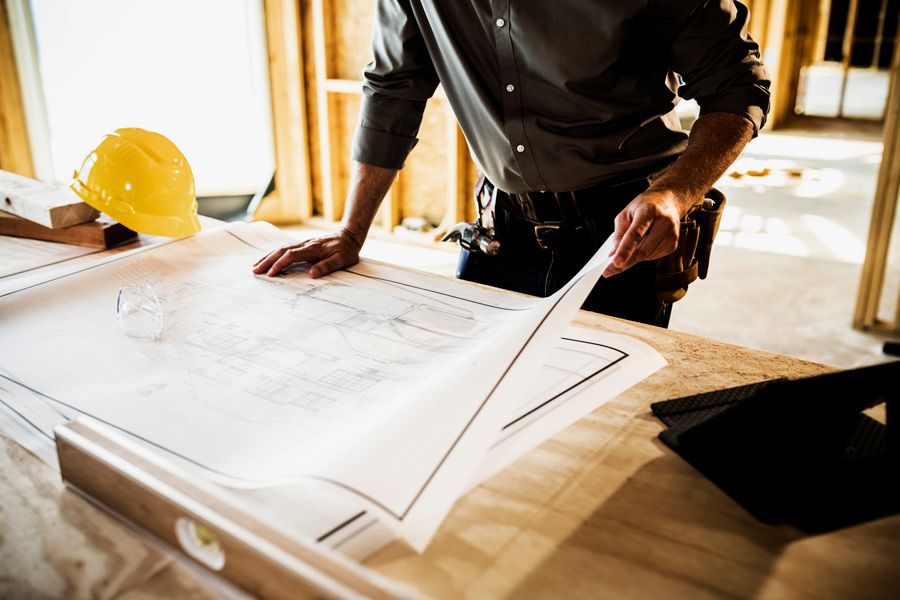 Ready to get started?
You can reach us online, in person, or over the phone.